Wisdom of The Conservation of Energy Principle
Thesis
There are countless forms of energy. Any form or combination of forms can be manifest from many perspectives e.g. thermal, gravitational, electrical; kinetic…
Each perspective offers different insights into the nature of a form.
The more perspectives we have of a form, the better we can know it.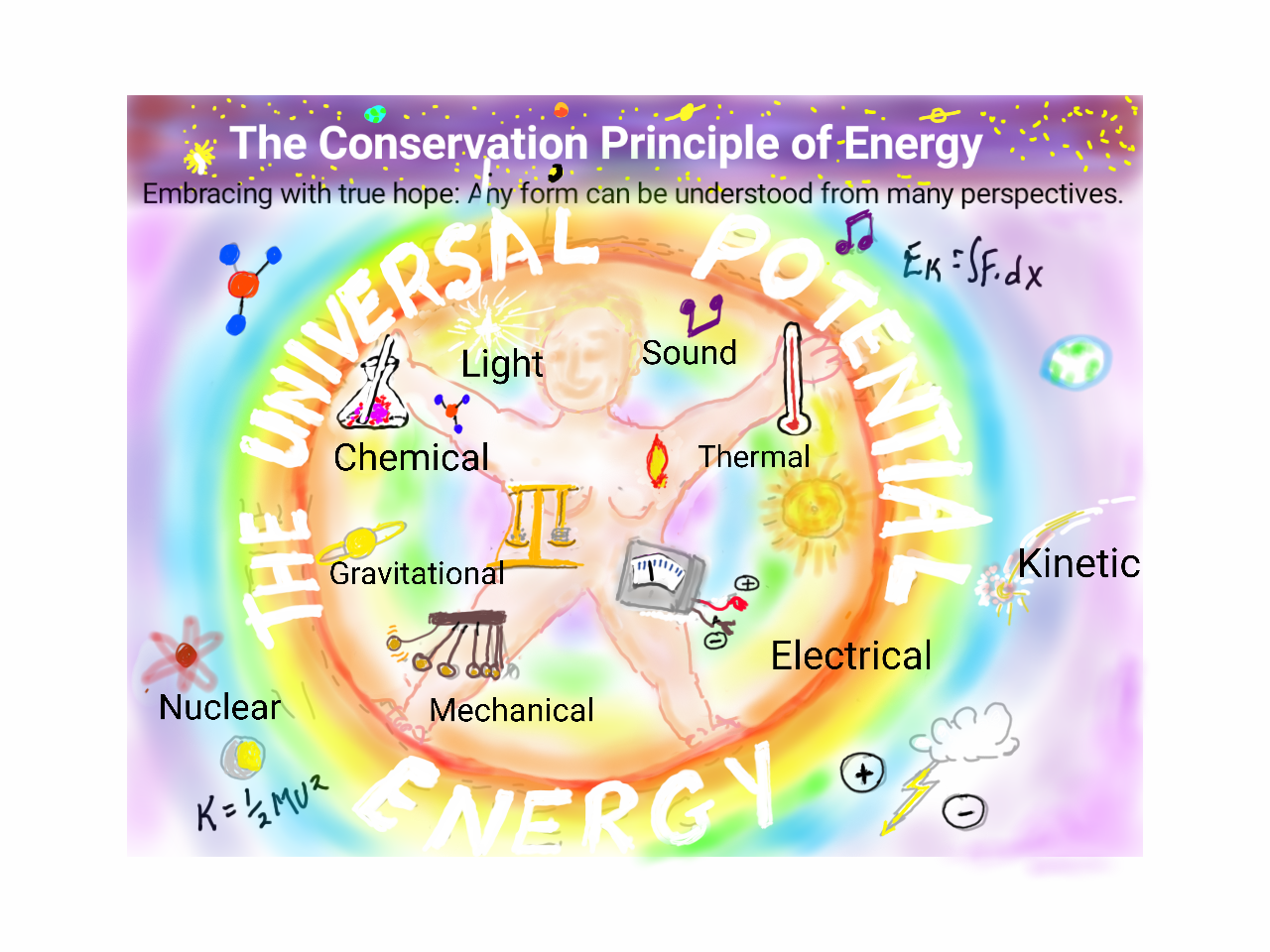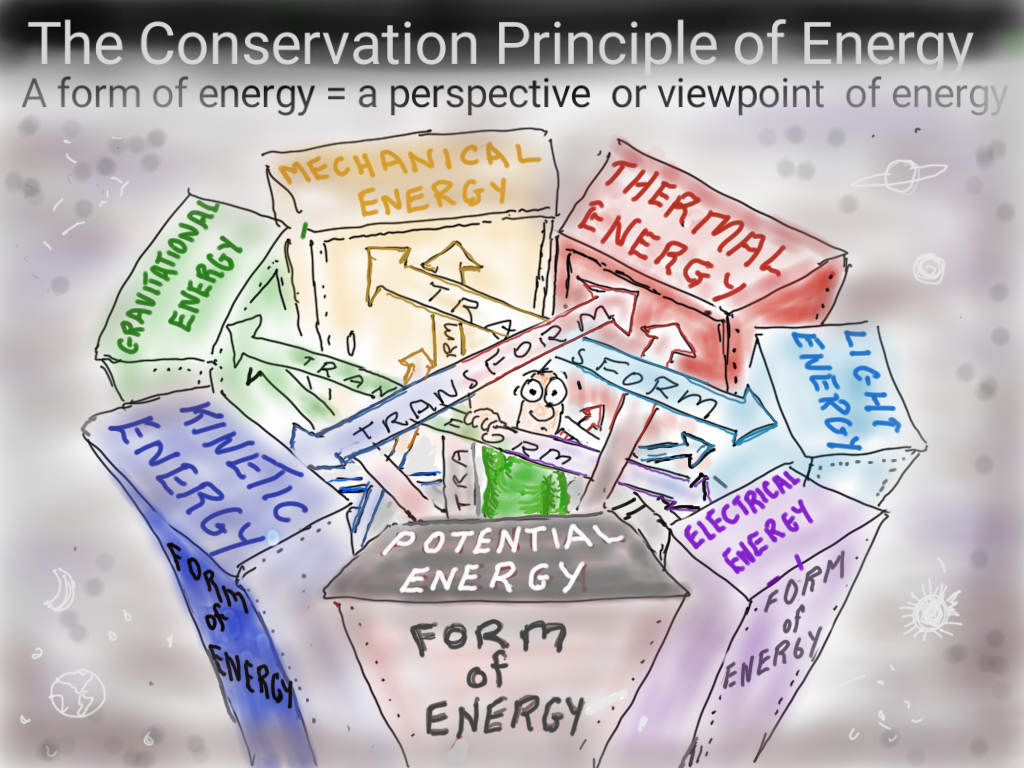 Wisdom of Conservation Principle